Museum

Facilities

The Yokosuka Museum of Art first opened in 2007, as part of the commemorations for the 100th anniversary of its municipalization. It is surrounded on three sides by the rich nature of the Kannonzaki Prefectural Park and directly faces Tokyo Bay. The walls and ceiling of the museum have been designed with holes of various sizes opening to the outside world in order to create a feeling of spaciousness and enable visitors to feel and enjoy the surrounding nature from inside the building. Visitors are also able to freely exit and reenter the museum from the hillside or seaside and explore the nearby lighthouse or the battery ruins to fully experience the immersion of nature, history, and art.

FLOOR PLAN

559KB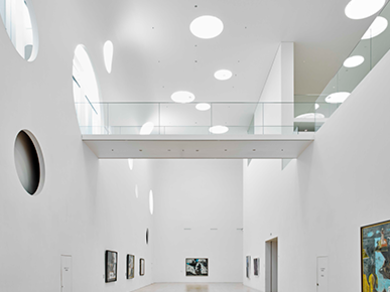 Exhibition Hall & Gallery 

On the ground floor, the museum holds various special exhibitions throughout the year, showcasing Japanese modern and contemporary artworks as well as international art (around six exhibitions every year). The underground floor is home to the Collection Exhibition Hall and Gallery. On this floor, artworks from the museum's collections are displayed during quarterly exhibitions and can be observed and enjoyed from various perspectives in the Gallery and the Asai Kan'emon Hall.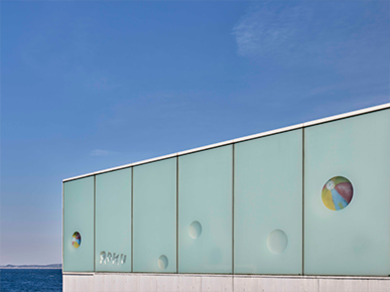 Taniuchi Rokuro Pavilion 

Numerous artworks by artist Rokuro Taniuchi – whose workshop was located in Kamoi, Yokosuka – are showcased in this pavilion. Artworks on display include more than 1,300 cover illustrations for the weekly magazine "Shukan Shincho", Taniuchi's most famous work.
Details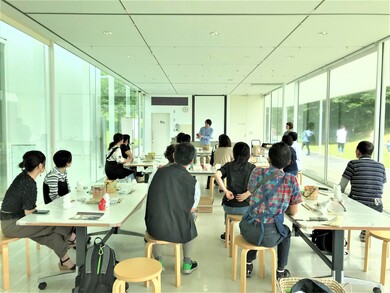 Workshop Room 

The Workshop Room is used to hold a variety of events ranging from workshops to conferences. In this room, visitors can discover new ways to enjoy art besides simply viewing it. As it is conveniently located in front of the museum lawn (Umi no Hiroba Space), large-scale events are sometimes organized there using both spaces.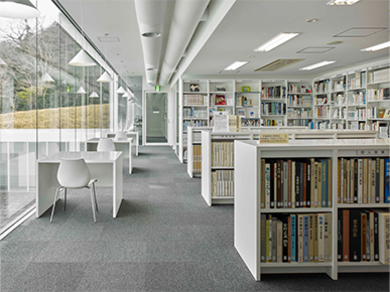 Library 
The library is accessible to everyone free of charge and offers access to books such as art books, art references, art magazines, and exhibition catalogs from other art museums.
Details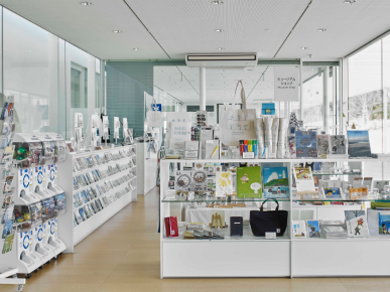 Museum Shop  
This shop offers exhibition catalogs, picture postcards as well as exclusive merchandise featuring works from the museum collection which make for the perfect souvenirs of your visit.
Details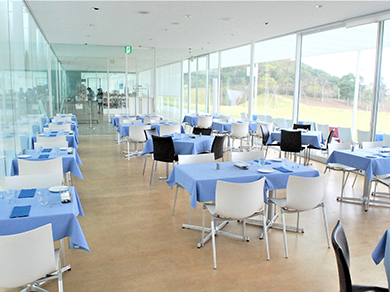 Restaurant ACQUAMARE  
The museum restaurant is managed by famous ACQUA PAZZA chef Yoshimi Hidaka and features original recipes made using local seafood and vegetables.
Website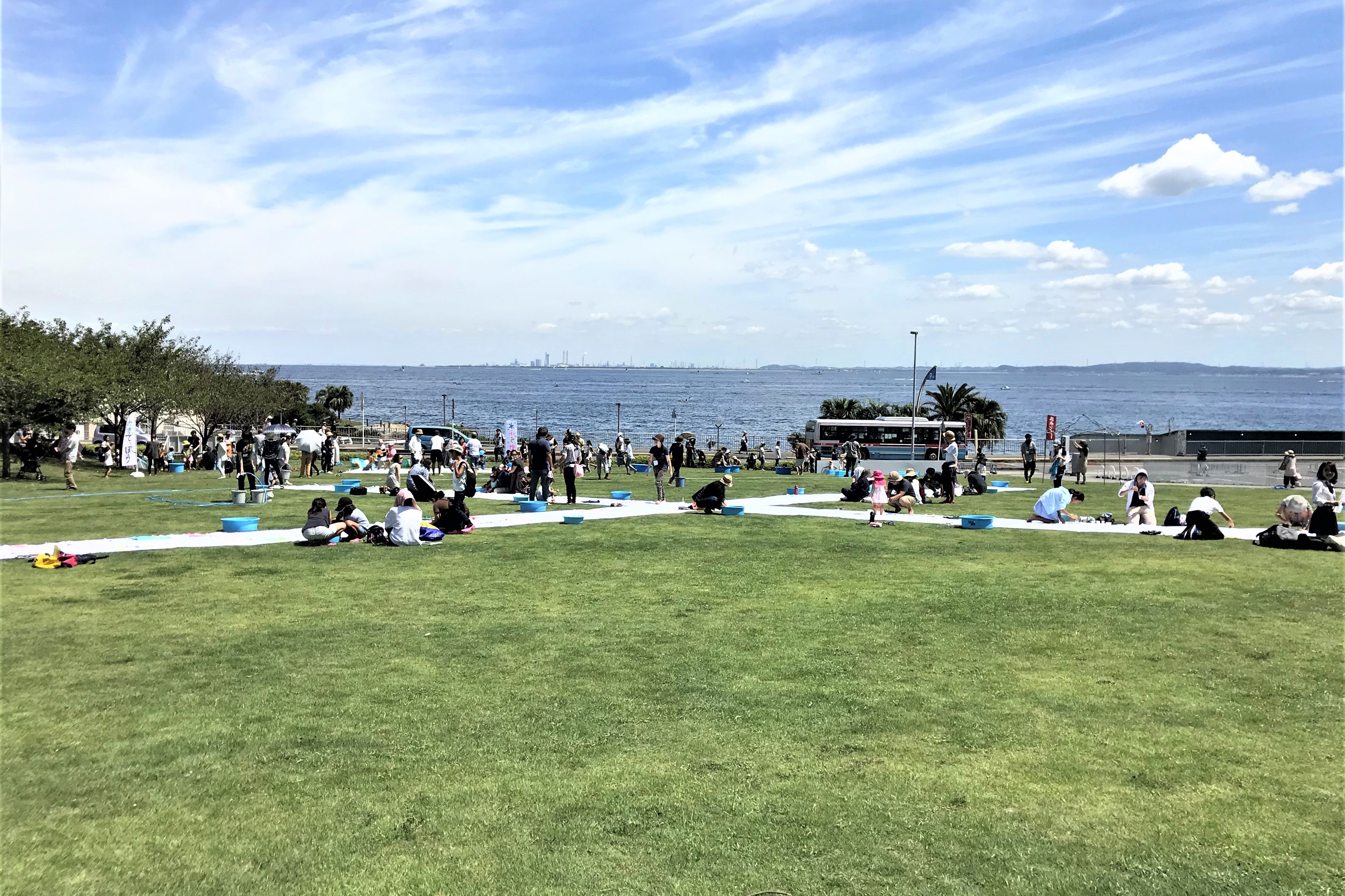 Umi no Hiroba Space
The lawn located right in front of the museum is called Umi no Hiroba Space. It is used alongside the Workshop Room to hold various large-scale events or as an outdoor movie theatre. It is also home to the giant artwork series "VALLEYS" by Isamu Wakabayashi (created in 1989 and installed in 2006).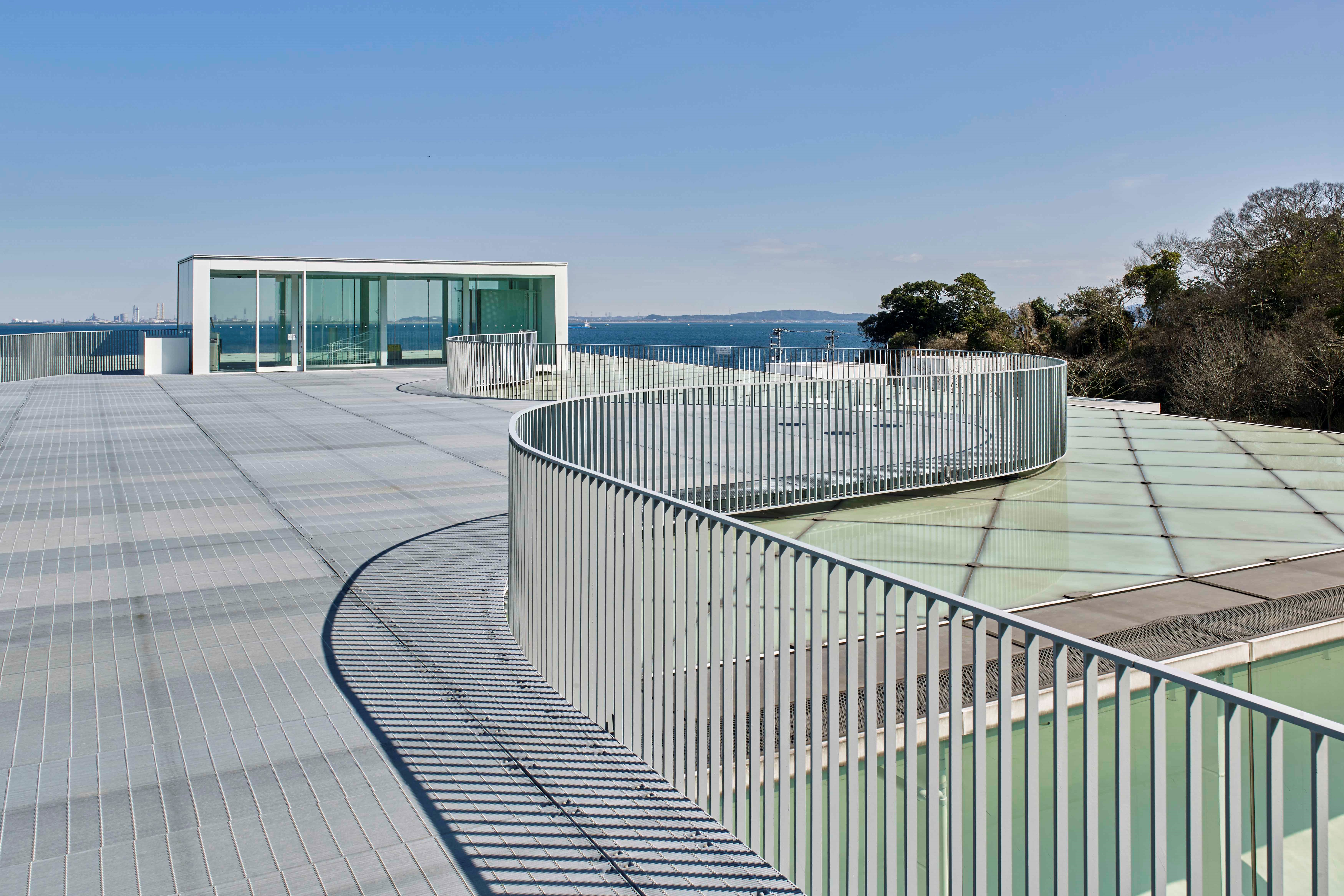 Rooftop Space
Above the glass ceiling, visitors can find a Rooftop Space offering beautiful views of Tokyo Bay.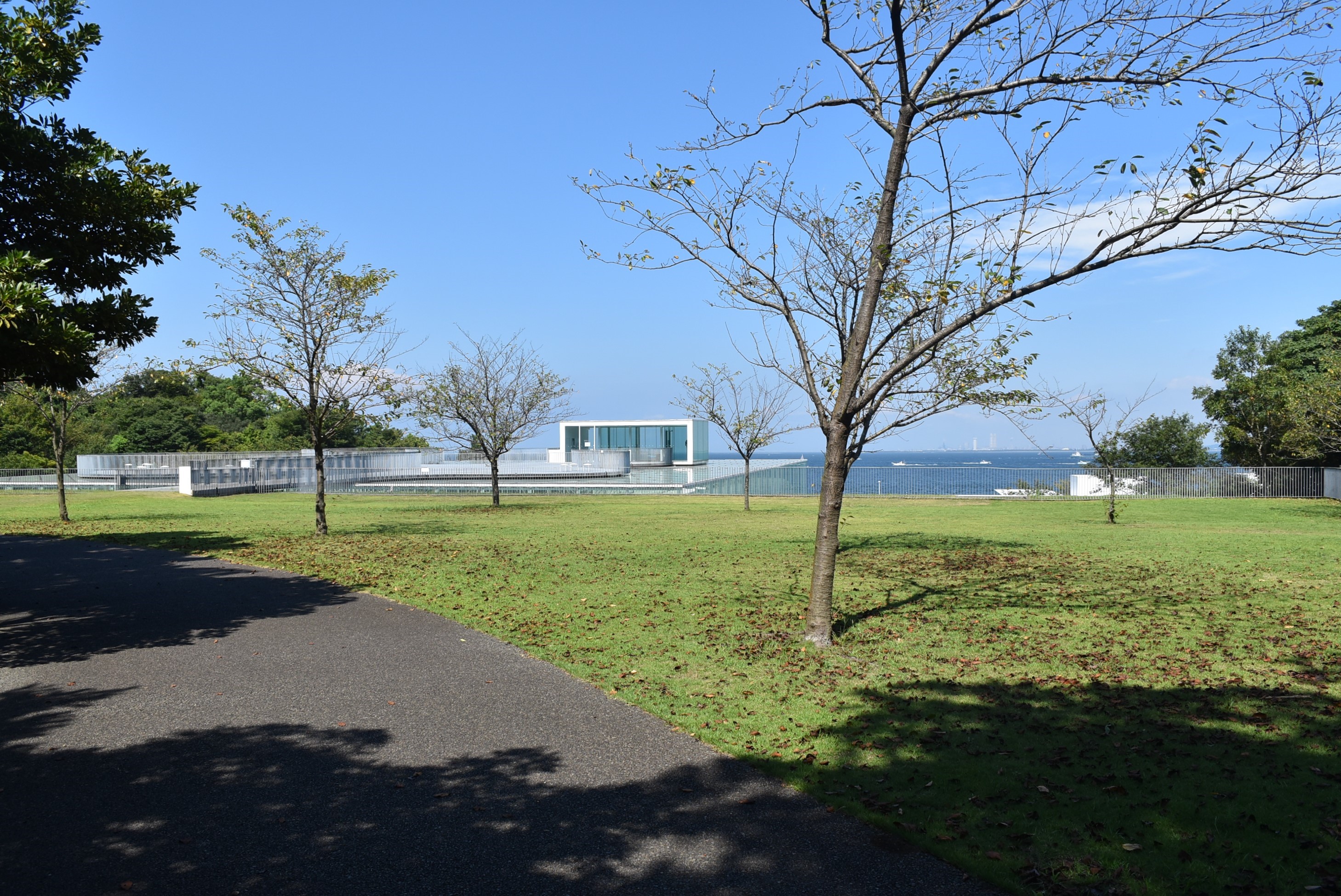 Yama no Hiroba Space
The museum's surrounding area and from which one can directly access the Yama no Hiroba Space, located behind the museum, in the Kannonzaki Prefectural Park.