ASAI Kan'emon:A Retrospective
Exhibition

ASAI Kan'emon:A Retrospective
2023 Sat April 22 〜 2023 Sun June 18
Closed: Mon May 8, Wed May 24, Mon June 5
---
Asai Kan'emon (1901–1983) was a Western-style painter who, soon after World War II, set up a studio in Taura, Yokosuka, where he lived for nearly twenty years and continued to paint ingenious works.
In 1936, he submitted a large painting entitled On the Hill to the Bunten (Ministry of Education Fine Arts Exhibition), won the Minister of Education Award, and instantly became a favorite of the artworld. However, as the world headed toward war, he went to China, where he worked on witty sumi ink paintings and landscapes.
After the war, he produced series of paintings of thickly painted glass bowls with supports and landscapes with electric wires, which were to become synonymous with Asai's name. He also painted portraits of poets, Don Quixote and other figures playing in imaginary stories, and exuberant roses.
In this exhibition, besides representative examples of his oil paintings, sumi ink paintings, and drawings, also on show are Asai's unknown collection of antiques and dolls, which shaped his painterly world, handwritten notebooks, and photographs taken in preparation for his paintings. Through altogether two hundred or so works, new charms of the artist are explored.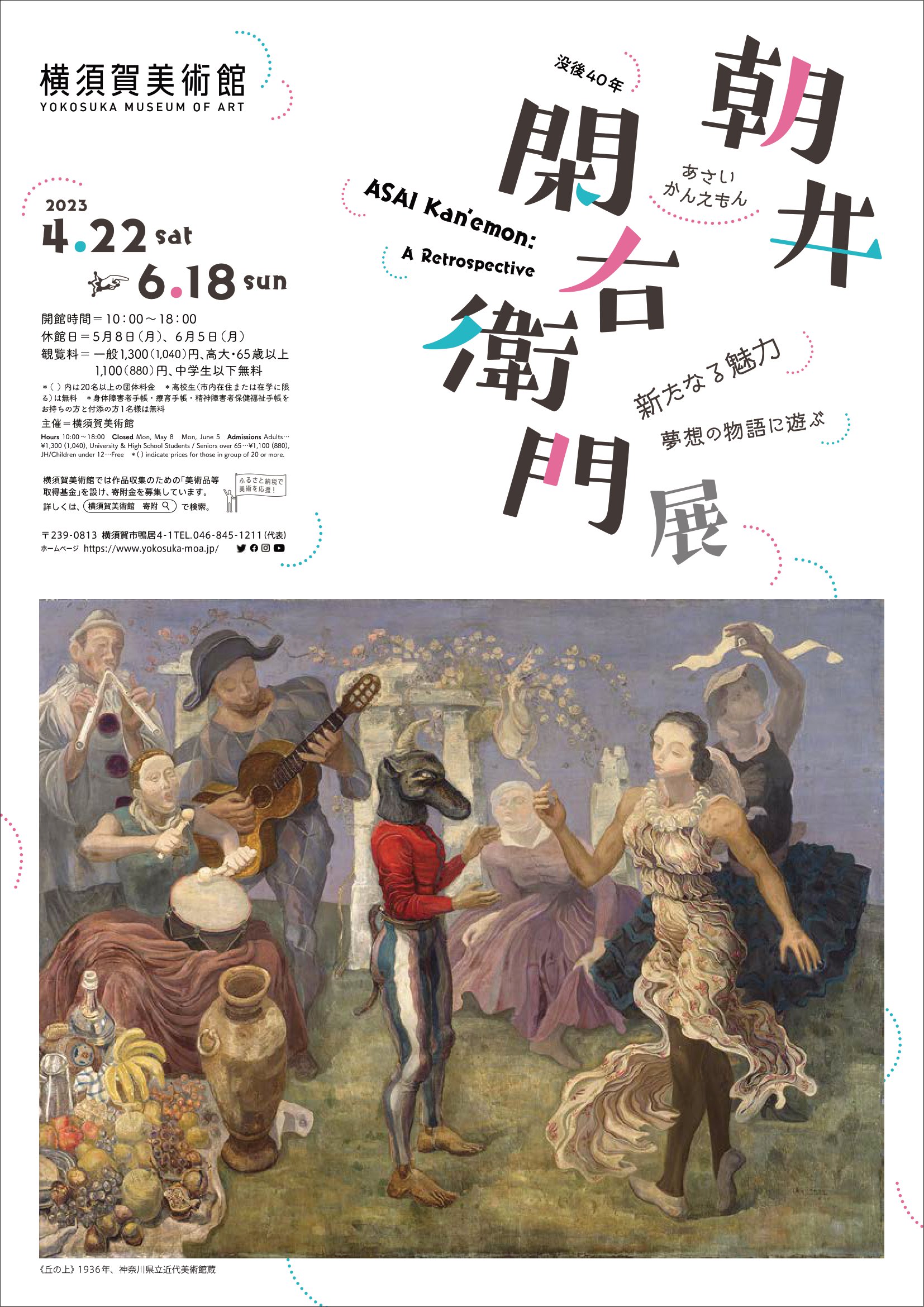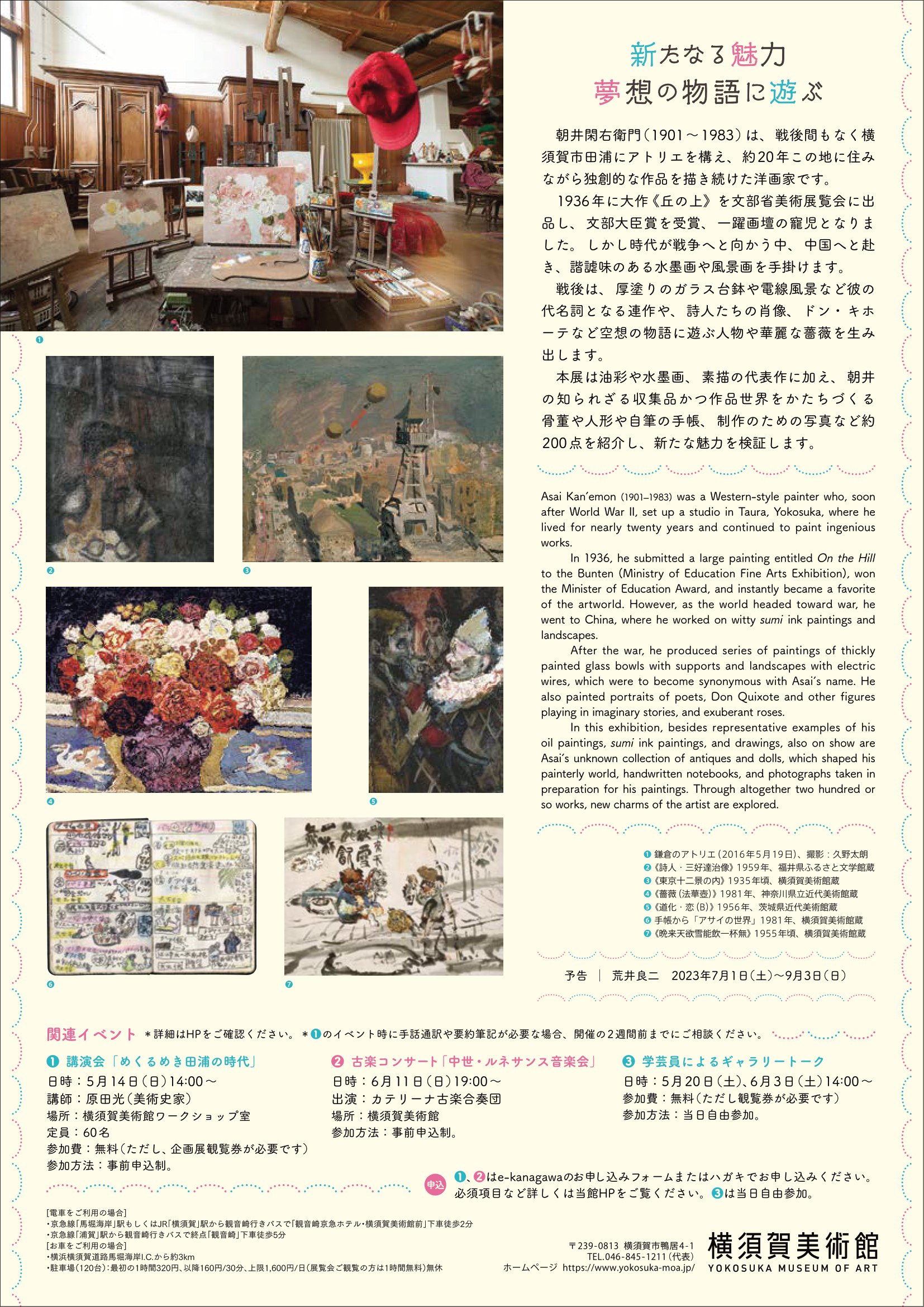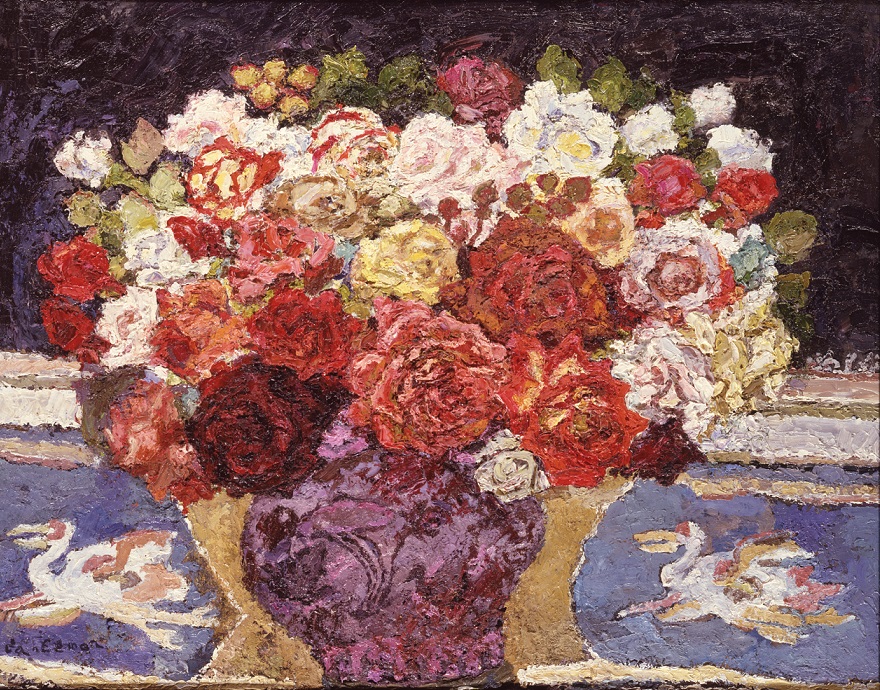 ASAI Kan'emon《Rose,the Hokke Pot》
1981,The Museum of Modern Art, Kamakura & Hayama
Date
Sat. April 22, 2023 – Sun. June 18
Hours
10:00 – 18:00
Closed
Mon. May 8, Wed. May 24, Mon. June 5
Admission (tax included)
Day ticket (Group of 20 persons or more) Adults: ¥1,300(¥1,040)
University Students/High School students/Senior over 65: ¥1,100 (¥880)
Junior high school students and younger: Free
*Including the admission fee for Collection Gallery
*Entry is free for high school students residing in Yokosuka or students attending high school in Yokosuka.
*Free admission for persons with a disability pass and one accompanying caretaker.

Organizer
YOKOSUKA MUSEUM OF ART