Exhibition

TANIUCHI Rokuro's Works; from the covers of the weekly magazine Shukan Shincho


Taking a ride

2023 Sat January 7 〜 2023 Sun April 2

Closed: Tue JAN 10, Mon FEB 6, Mon MAR 6
---
In the TANIUCHI Rokuro Pavilion, we display the original paintings for the covers of the weekly magazine Shukan Shincho. Creating them was the life work of Taniuchi Rokuro (1921-1981), who produced 1,300 of them. Here we present a selection from that huge oeuvre of fifty paintings at a time, changing the exhibits four times a year. The choice of paintings is based on a variety of themes, with a new theme chosen for each exhibition.

In honor of the fact that 2022 marks the 150th anniversary of the opening of Japan's first railway line, the Shimbashi ~ Yokohama section (1875), we will focus on the cover art depicting the railway.
In the 1950s ~ late 70s, when TANIUCHI Rokuro was active, a railway network connecting the Shinkansen and conventional limited express trains was developed in various places to coincide with the opening and extension of the Shinkansen (1964).Against the backdrop of people's growing interest in travel, TANIUCHI's works also feature children going out by rail.
On the other hand, TANIUCHI also painted many nostalgic railway landscapes, such as steam locomotives and small abandoned railway station buildings in the mountains.Among them are works that reflect TANIUCHI's own memories of travels, trams and trains.When viewed together with the accompanying "words on the cover," the railway situation in the Japan of the 20th century seems to emerge vividly with nostalgia.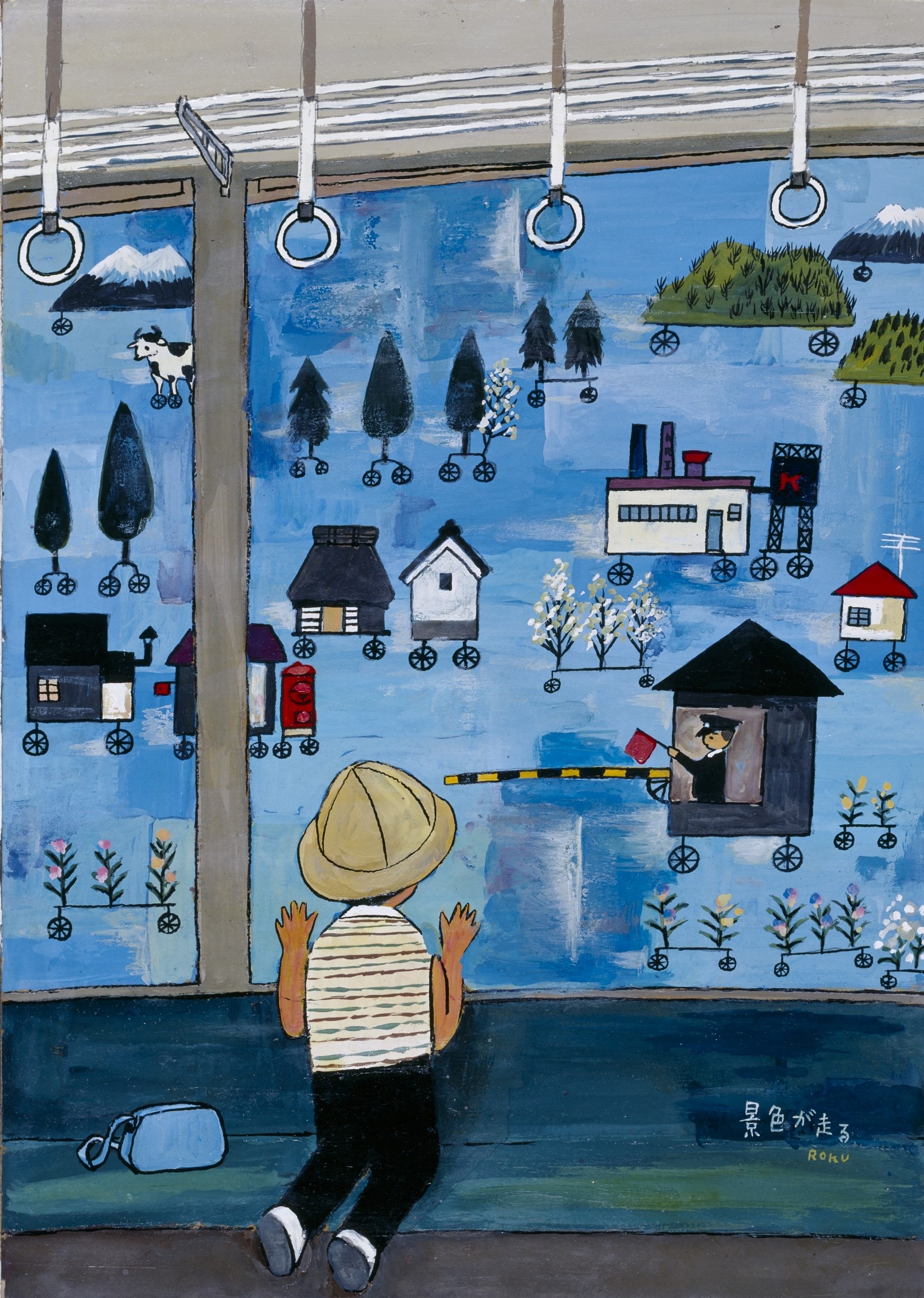 TANIUCHI Rokuro《View from a Train Windows》
1967 ©Michiko Taniuchi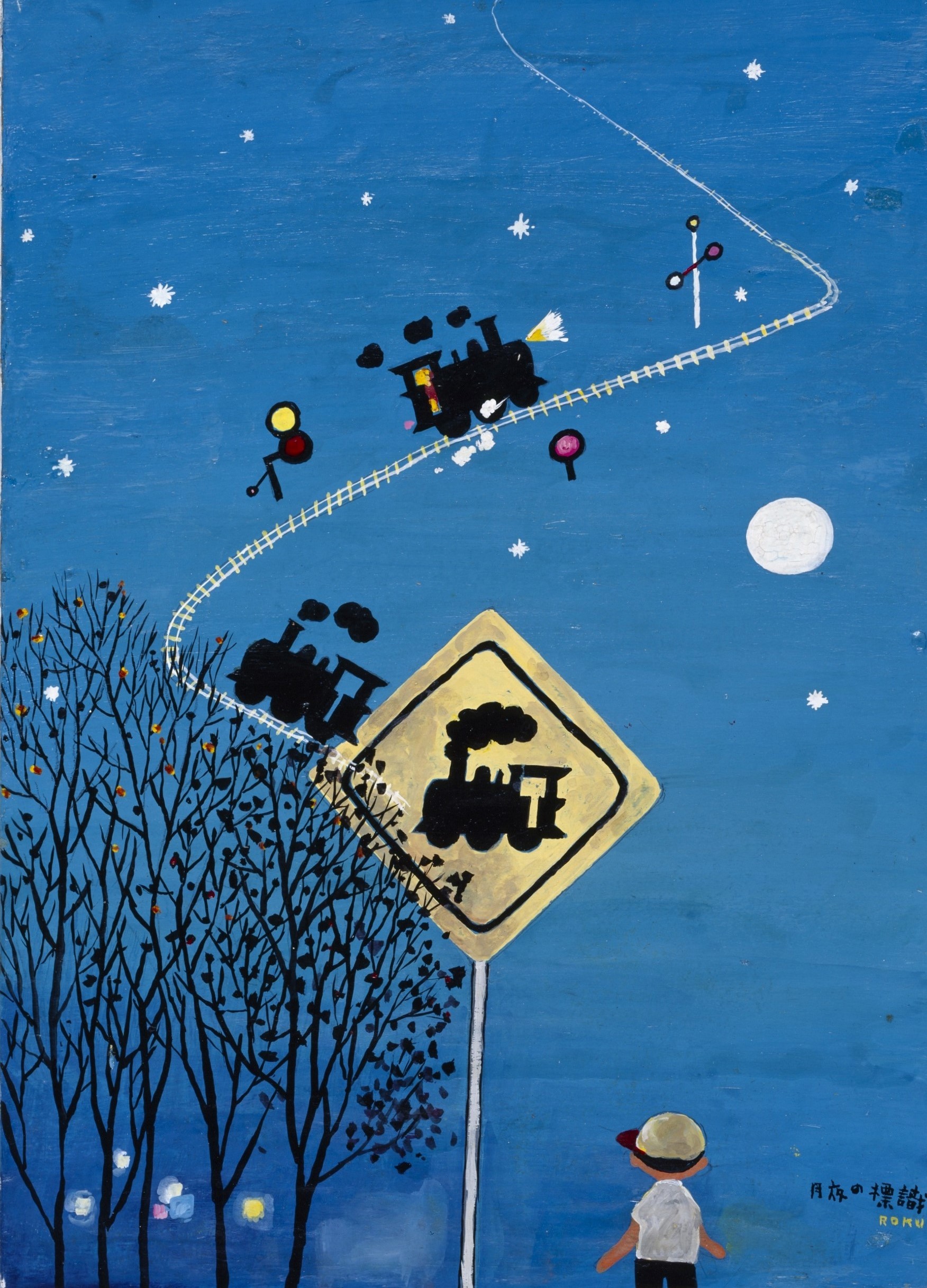 TANIUCHI Rokuro《Traffic Sign in a Moonlight》
1967 ©Michiko Taniuchi
Date
2023 Sat January 7– 2023 Sun April 2
Hours
10:00-18:00
Closed
Tue JAN 10, Mon FEB 6, Mon MAR 6

Admission
Day ticket (Group of 20 persons or more) Adults: ¥380 (¥300)
University Students/High School students/Senior over 65: ¥280 (¥220)
Junior high school students and younger: Free
*Entry is free for high school students residing in Yokosuka or students attending high school in Yokosuka.
*Free admission for persons with a disability pass and one accompanying caretaker.
Organizer
YOKOSUKA MUSEUM OF ART