Special Section: INOUE Bunta Inspirations
Exhibition

2022 Collection Exhibition 2


Special Section: INOUE Bunta Inspirations

2022 Sat July 2 〜 2022 Sun September 25

Closed: Mon Jul 4,Mon Aug 1,Thu 11 Aug-Sun 14 Aug, Mon 5 Sep
---
The Yokosuka Museum of Art holds four exhibitions each year of works from our collection. The works being shown in this exhibition include modern and contemporary Japanese art, together with works by artists with special connections to Yokosuka.

Asai Kan'emon: An Exceptional Space is the title of this exhibition in the Asai Kan'emon Hall, Exhibition Hall 4. It presents works depicting the interior of his atelier and items he had collected that became motifs in his work. Exhibition Hall 5, Images of the City, displays works that address the appearance of towns and cities, including prints by Kimura Risaburo's prints that present abstract images of America's major cities.

Special Section: BUNTA iNOUE Inspirations is being held in the North Gallery and Exhibition Hall 8. Inoue Bunta studied painting under Kaneko Kuniyoshi, then began his career as a painter in 1998. He is freely engaged in a wide range of artistic activities from his own perspective as an artist regardless of genre. His oeuvre includes large ink wash paintings, and colorful Bunta's Brushstrokes series. He also worked on character design and art supervision of NHK puppet drama series "New Three Musketeers" and "Sherlock Holmes". The Special Section introduces his various styles of works including his life series on the theme of preservation of environment and biodiversity, and original pictures of illustration he produced for the history booklet and the free paper issued by the city. The exhibition also presents new works on the Miura clan who held an important position in the Kamakura Shogunate, and on the history of Sarushima Island.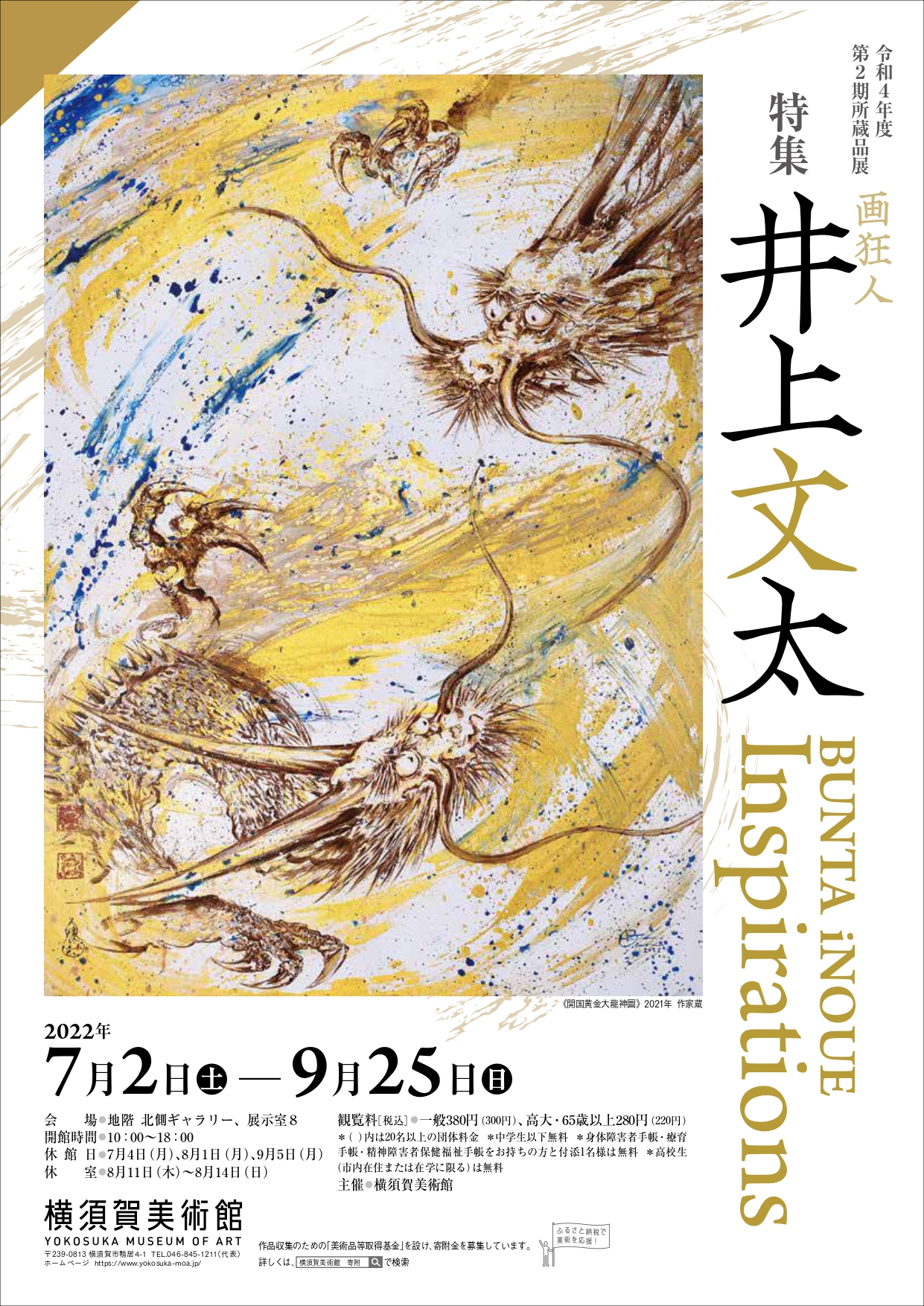 As a project related to the thematic exhibition Unkei, the Kamakura Shogunate, and the Miura Clan (July 6 – September 4), 《Waves and Light》, stage set backgrounds commissioned for Noh at the Yokosuka Museum of Art: Shichikiochi, are also on display.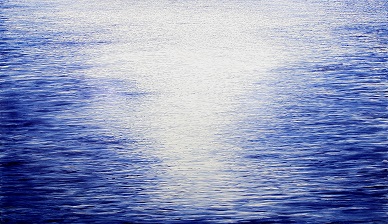 《sunrise ocean - shining blue》
2013-14,Collection of the artist ※Reference work for 《Waves and Light》
Date
2022 Sat July 2 – Sun September 25
Hours
10:00-18:00

Closed
Mon Jul 4,Mon Aug 1,Thu 11 Aug-Sun 14 Aug, Mon 5 Sep
Admission
Day ticket (Group of 20 persons or more) Adults: ¥380 (¥300)
University Students/High School students/Senior over 65: ¥280 (¥220)
Junior high school students and younger: Free
*Entry is free for high school students residing in Yokosuka or students attending high school in Yokosuka.
*Free admission for persons with a disability pass and one accompanying caretaker.

Venue
B2F Exhibition Hall

Organizer
YOKOSUKA MUSEUM OF ART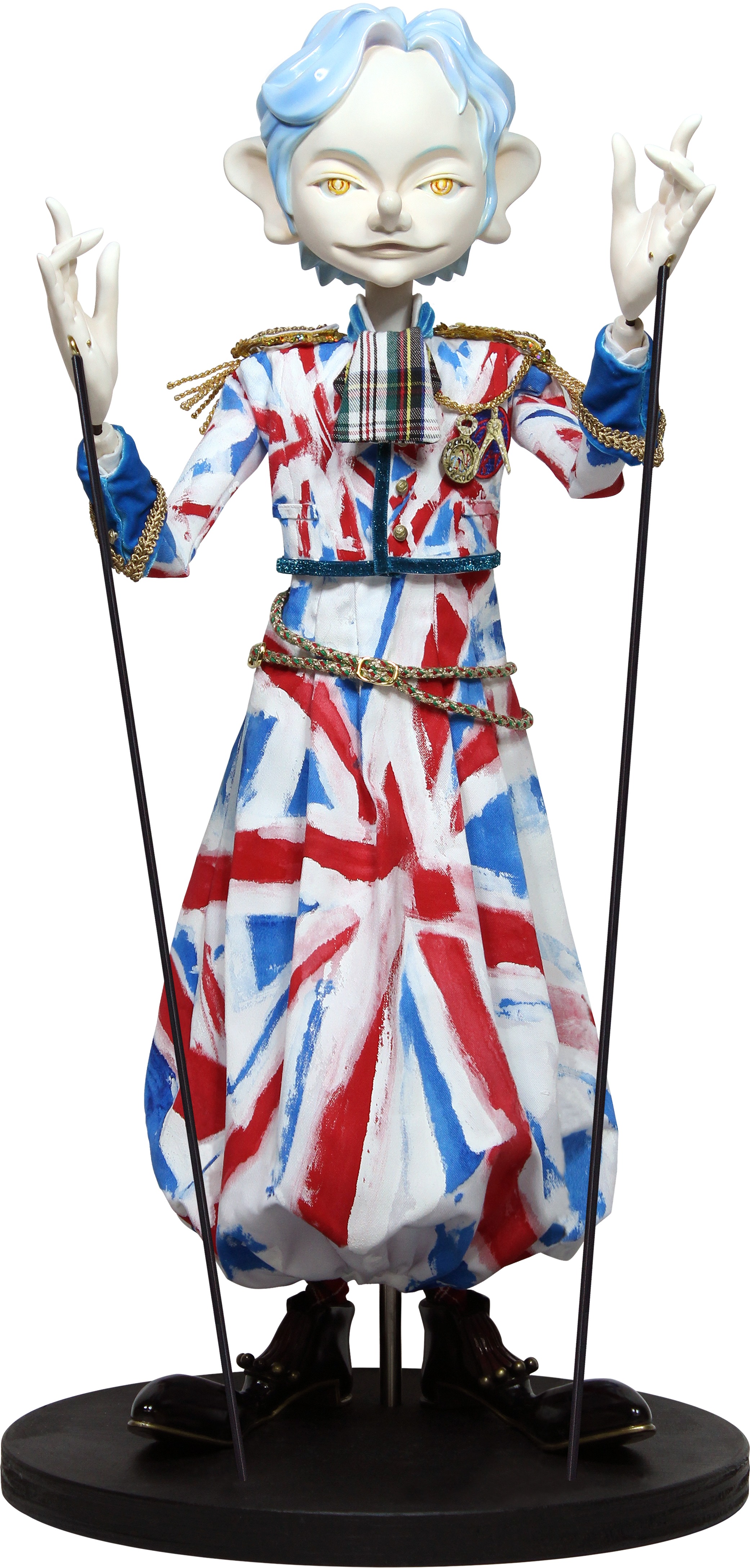 《Sharlock Holmes from NHK puppetry "Sharlock Holmes"》
2014,Collection of the artist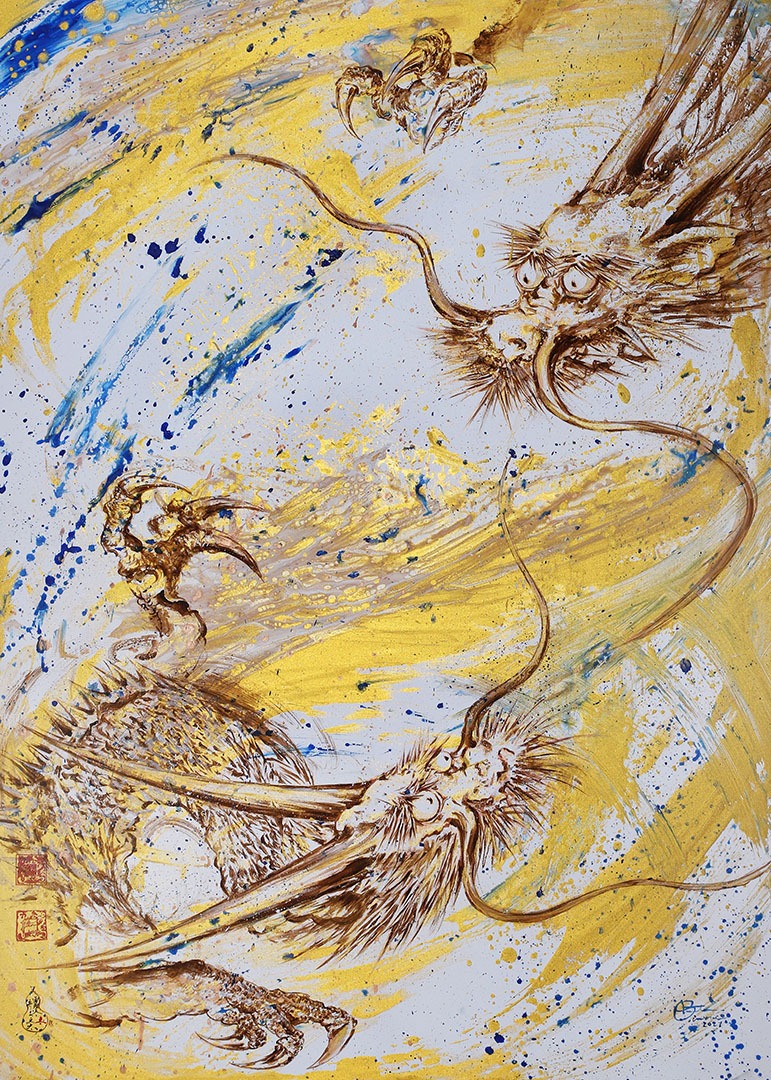 《The great golden dragon god figure in open country》
2021,Collection of the artist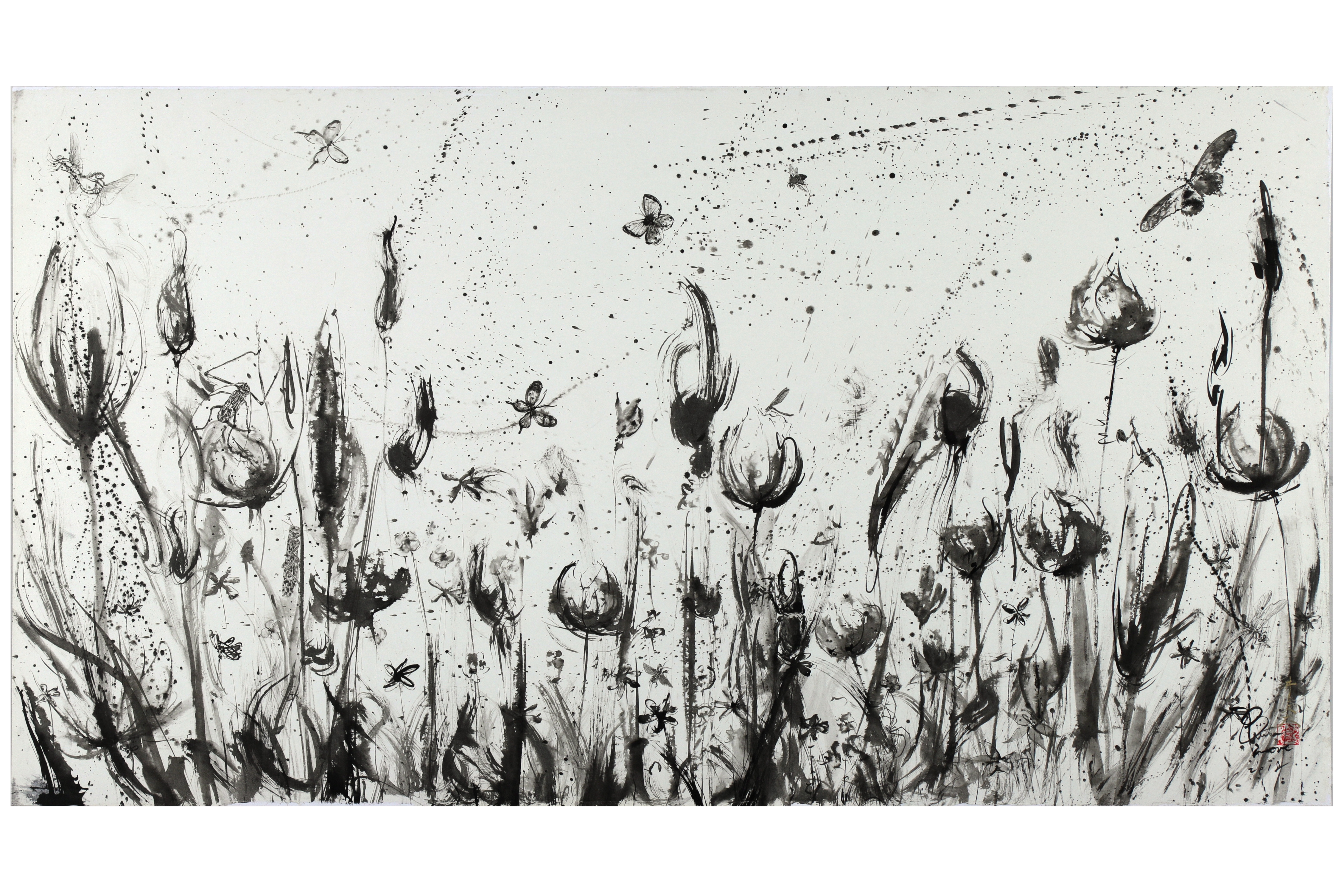 《Mother Earth -Flower- 2018》
2018,Collection of the artist